More Press Releases
(Archive)
---
INGEDE Presse Release 1/2006
Recovered Paper is a Valuable Resource:
Fish Bones and Jam in the Paper for Harry Potter?
(14 Sept 2006)
---
CEPI Press Release:


Guidelines on responsible sourcing of recovered paper
Paper industry seeks improved quality of recovered paper
(23 Jan 2006)
---
SPCI2005 Conference in Stockholm:
INGEDE held a press conference on June 14, 2005 at SPCI2005
---
INGEDE Presse Release 1/2004
Four New Members:
(6 July 2004)
---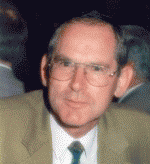 Too many impurities in recovered graphic paper
Paper board impedes utilisation of recovered paper for the manufacture of newsprint and superior papers
Paper recyclers start systematic inspections of the raw material delivered
(22 June 1998)
How to make magazines, catalogues or mass-circulation more suitable for recycling
INGEDE informs printers and publishers on problems related to waste paper treatment
(3 April 1998)
No carcinogenic amines found in the wastepaper bleaching process
INGEDE study disproves Greenpeace allegations
(12 September 1997)
INGEDE and Axel Springer Verlag looking for chlorine-free yellow rotogravure ink
(18 September 1996)
More and more paper gets recycled.
How can waste problems be avoided?
(28.03.1996, no english translation yet)
Printing inks leave traces in the deinking sludge
(15.03.1996)
---
If you have any questions, do not hesitate to contact us!