Changes in the Board:
Dr. Ulrich Höke is new Chairman of INGEDE
Stefan Endras from Switzerland) follows Claus Palm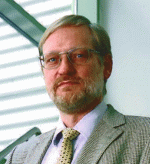 Dr.-Ing. Ulrich Höke (52), head of production and technology at StoraEnso Sachsen GmbH, follows Rolf Maisch as chairman of the International Association of the Deinking Industry. As a deputy chairman of INGEDE Höke had been in charge of research and development before. Maisch, member of the Executive Team of Swiss Perlen Paper AG, will support him as deputy chairman.
Höke studied at the Darmstadt Technical University, graduating with a Ph. D. in Paper Engineering. After five years with Jagenberg AG in Düsseldorf he left for a new position at StoraEnso Sachsen, the former Sachsen Paper Eilenburg. First leading Research, Development and Environmental Affairs, since August 2000 he is head of Production and Technology.
Stefan Endras, mill manager at Utzenstorf Paper in Switzerland (a member of the Finnish Myllykoski Group), has been elected member of the board following Claus Palm. Palm has left the paper industry, now working in a senior position for the engineering company Voith Paper. For INGEDE Palm substantially developed close contacts to publishers and other members of the paper chain, recently representing INGEDE in the "Technical Committee Deinking", where publishers, printers, printing ink manufacturers and paper industry jointly discuss problems arising at the removal of printing inks.
INGEDE is an association of leading European paper manufacturers founded in 1989. INGEDE aims at promoting utilisation of recovered graphic paper (newsprint, magazines and office paper) and improving the conditions for an extended use of recovered paper for the production of graphic and hygiene papers.
19 March 2003
Attention Editors (not to be published):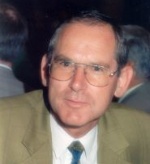 Here you can find photos of Dr. Ulrich Höke and Rolf Maisch (bottom) for download: Either click with the right mouse button onto the picture, then "save file as", or choose one of the files listed below.
These pictures are available free of charge, to be used only in the context of this press release. Please quote INGEDE and – if mentioned – the photographer as source of the picture and send us a copy of your publication.
Hoeke JPG CMYK (1.225 kB) - (Photo: Stefan Hoyer/PUNCTUM)
Maisch JPG (894 kB) - private picture
Maisch TIFF (3.646 kB) - private picture
If you have any questions we will try to help you.